My name is Mike, and like my mother says never.... Yes, this was a great movie. But I like to continue... like my grandfather always told me: "It is better to regret things you've done than things you never tried." I have a lot of respect for my grandfather, and I hope to see him again one time. Keeping this sentence in my mind I ouind a lot of easy decisions for the way of my life. May be, that's why I ended up here. Currently I live in Ibiza, in Egypt and Tenerife. How this is possible? I dont know, but I love all of these places and the people living there.
These are the jobs I have done in my life so far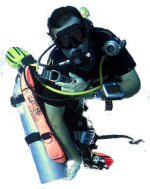 car mechanic

soldier in the German Air Force

quality inspector

programmer

manager of quality management systems in the automotive industry

self employed management consultant for quality management system like ISO9000 and VDA 6.1, mostly for the automotive industry

SCUBA diving instructor - owner and manager of diving centres

skipper
In my free time I am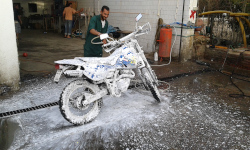 SCUBA diving

inline skating

programming

fixing and riding my motorbike

meeting friends

reading a lot of books

ttrying to get my new skipper licese (Capitán de Yate)
Apart from these details I am mostly single, was born in 1964, love all kind of music (apart from German folk music), love reading books and political discussions.
Some things I don't like
Nazis

conspiracy theorists

Windows

as stated before, German folk music

beer (with the exception of very hot days and some company)

a working computer (I know, never touch a running system 😏)

a not working computer (now I touched a running system 😏)